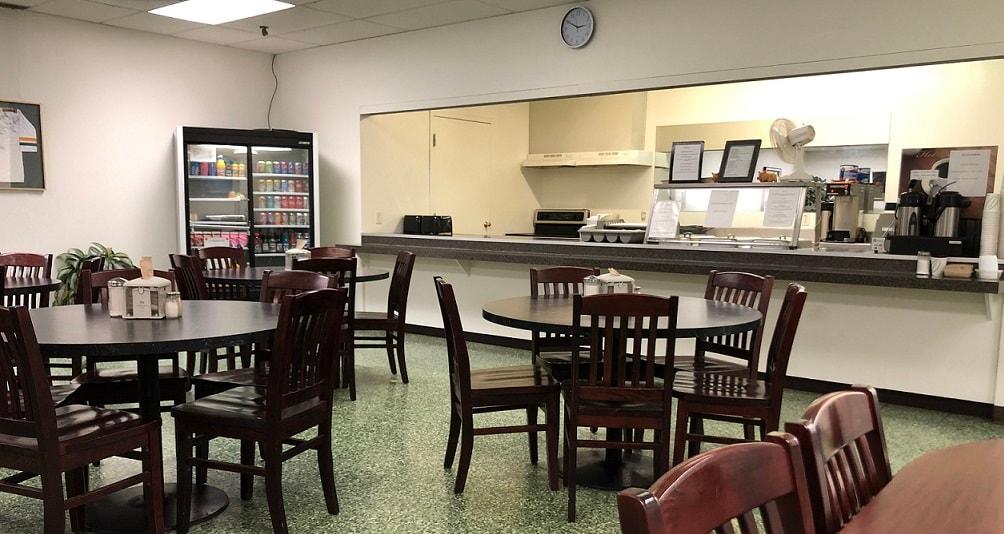 Take a moment to visit Kim and Sandy in our on-site café provided by K&S Catering. Whether you're taking a seat to wait for an oil change or grabbing something to go, our café offers a diverse menu of delicious options to satisfy your cravings. Sandwiches, burgers, breakfast, snacks, drinks, and more.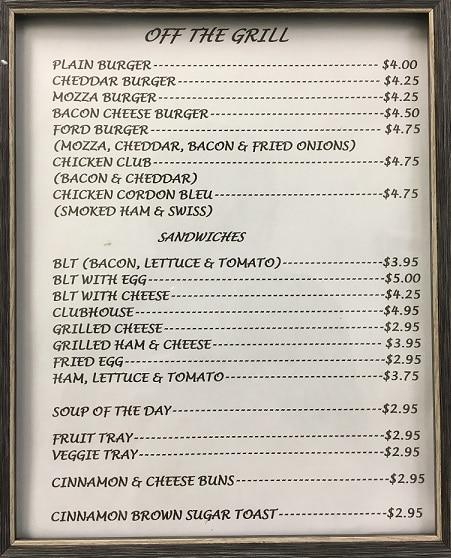 In addition to our standard menu, daily specials are also offered. The daily breakfast, lunch, and soup vary by the week, and the weekly lineup is posted every Monday. To discover what specials are offered that day, stop by or give us a call.
Be sure to visit on a Thursday when our baker-extraordinaire, Elsie, is here. Fresh-made cinnamon and cheese buns, banana bread, butter tarts, and shortbread cookies are among the long list of goodies she treats us with. Make sure that you get here early, or they may all be gone!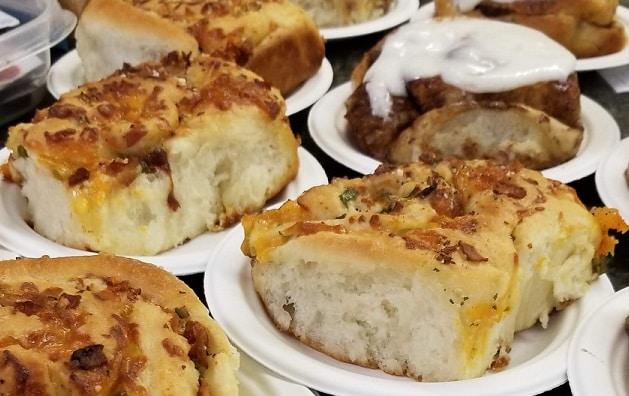 Waterloo Ford Café is open from 7:00am - 2:30pm Monday to Friday and 7:00am - 9:30am on Saturdays. Accepting Cash, Debit, and Credit*.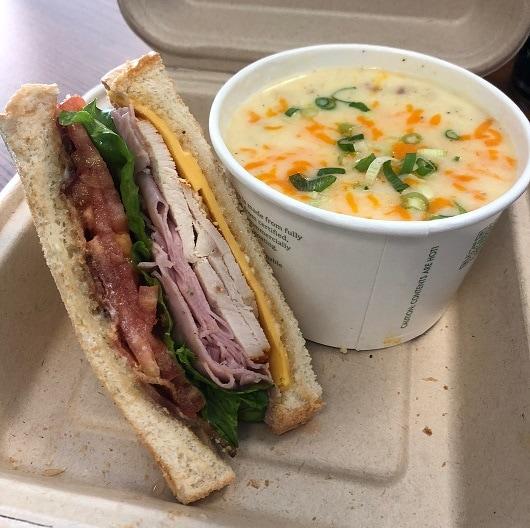 **In the case that debit/credit is unavailable, there is an ATM on-site.